Sodium Sulphate Anhydrous Glauber Salt
Sodium Sulphate Anhydrous Glauber Salt
Xiang Sante

Hunan

7-15days

50000T/Year
sodium sulphate anhydrous, white powder, viscose by-products, ph value 6-8, 99% min purity, water soluble, moisture absorption, widely used for detergents or washing powder, printing and dyeing as mordant, dyeing promoter, color fixing agent, deploy vinylon spinning coagulant, making glass or sodium silicate, making cement, as sulphate pulp cooking agent, etc.
Sodium Sulphate Anhydrous Glauber Salt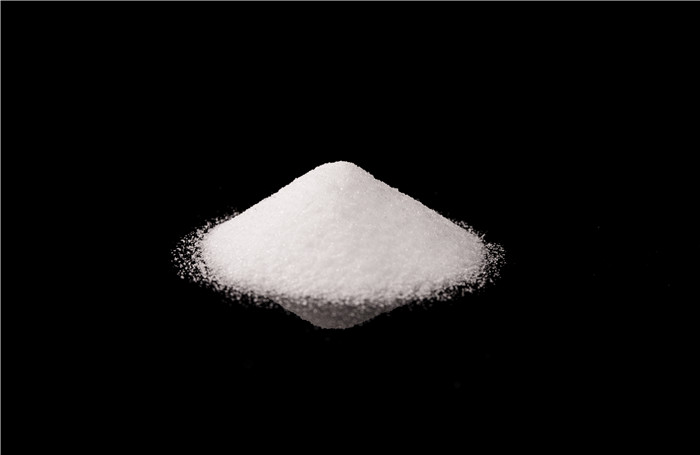 【Physical Character】
Sodium sulphate, colorless and transparent, sometimes light yellow or green, soluble in water.White, odorless, bitter crystallization or powder, hygroscopic.The shape is colorless, transparent, large crystallization or granule crystallization.Insoluble in strong acid, aluminum, magnesium, moisture absorption.Exposure to air is easy to absorb moisture and become a sodium sulfate.241 ℃ into six square crystal.It is easily hydrated in humid air and is transformed into powdered sodium sulfate covering the surface.
【Sodium Sulphate Anhydrous SSA Test method: GB/T6009-2014】
Items

Standard

Test results

Sodium sulphate(Na2SO4) % ≥

99

99.42

Water insoluble% ≤

0.05

0.04

The resultant of calcium- magnesium(Mg) % ≤

0.15

0.01

Chloride(Cl)% ≤

0.35

0.03

Fe(Fe)% ≤

0.002

Not detected

Whiteness (R457)% ≥

82

90

Moisture% ≤

0.2

0.02

PH

6.58

Particle size

80-120 Mesh
【Application】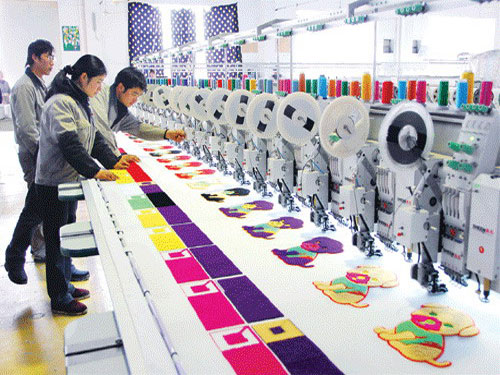 1. detergents, washing powder
2. printing and dyeing, to deploy vinylon spinning coagulant, color fixing agent, mordant, dyeing promoter.
3. make sodium silicate water glass and other chemical products.
4. A cooking agent used for making sulphate pulp in the paper industry.
5. The glass industry, used to replace soda as a solvent.
6. Used for ferrous metallurgy, leather and other aspects.
7. Used to make sodium sulphide, pulp, glass, water glass, porcelain glaze.
8. Used as antiseptic agent and barium salt poisoning.
【Package】
25Kgs/Plastic woven bags;1000kgs/Bag or as requested.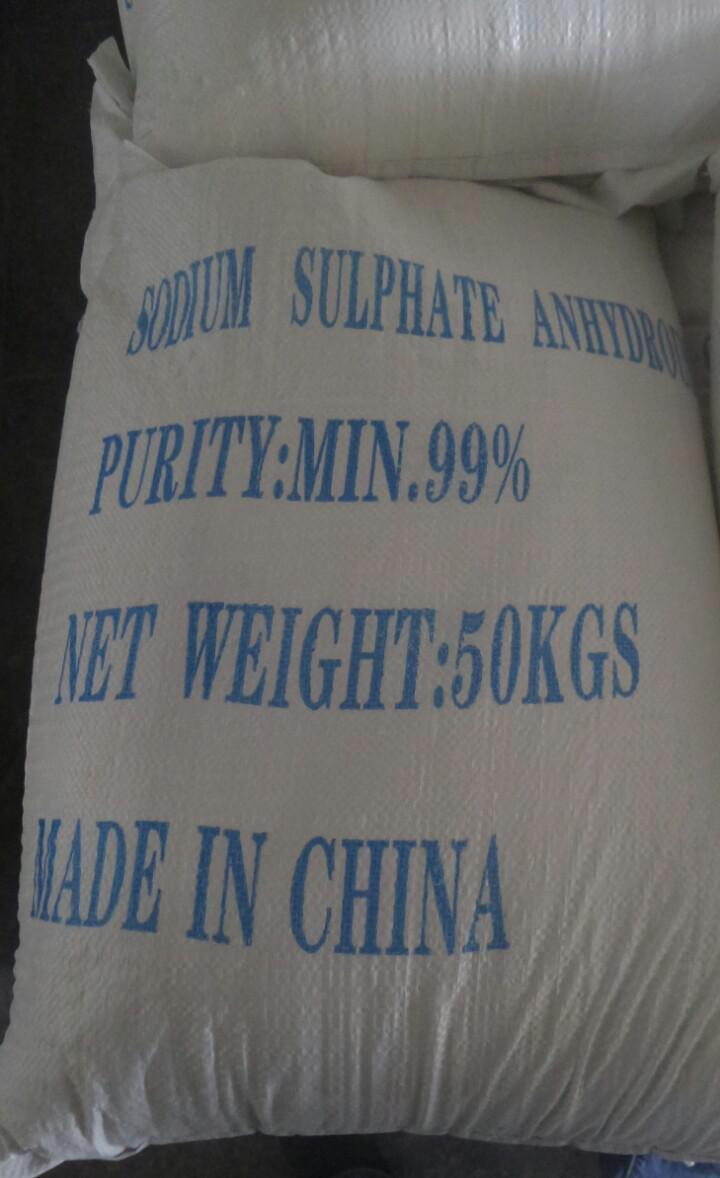 【FAQ】
Q: Are you a factory or trading company? A: We are a factory.
Q:What is the payment terms? A: L/C ,T/T, D/P or other payment terms negotiable.
Q: How does your factory do regarding quality control? A: Our products can accept any third party inspection.
Q: How long is your delivery time? A: Generally 7-12days.
Q: Do you provide free samples? is it free or extra? A: Yes, we could offer the sample for free charge.
Q:Where is your company located?How can I visit there?
A: You can fly to Changsha International Airport. All our clients, from home or abroad, are warmly welcomed !