96% 97% sodium metabisulfite for textile industry
96% 97% sodium metabisulfite for textile industry
Xiang Sante

Hunan, China(mainland)

7-10 days

12000t/month
97% purity industry grade sodium metabisulphite sodium metabisulfite, own factory competitive price, strict QC high quality, free sample express fee we pay, for textile industry reducing agents mordants dechlorination agents bleaching agents.

96% 97% sodium metabisulfite for textile industry




【Product Descriptions】:
Product name: sodium metabisulphite
Other name: sodium metabisulfite, sodium pyrosulphite, sodium pyrosulfite, smbs, disodium disulphite, sodium metabi
Purity: 97%
Grade: Industry grade, food grade
CAS No.: 7681-57-4
EINECS No.: 231-673-0
Hs Code: 2832 1000 00
Appearance: white crystalline powder
Smell: SO2
Package: 25kgs/plastic woven bag
delivery time: 7-12 days
Forbidden compound: strong acid, strong oxidant

Conditions to avoid contact: moist air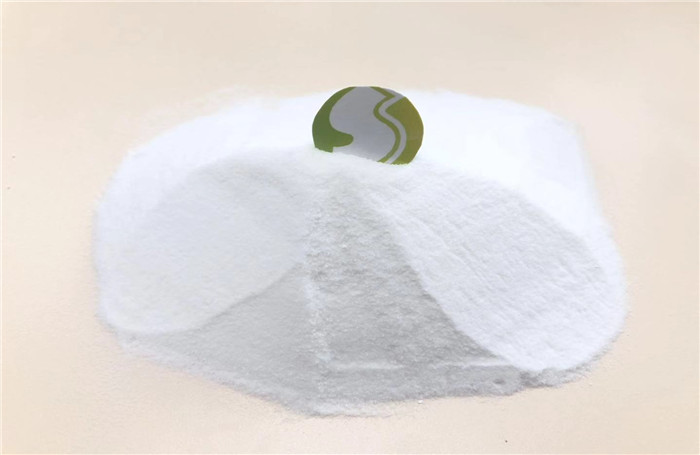 【Product Specifications】:
National Standard :[HG/T2826-2008]
Product Specification:
Item
Specification

High-Class

First-class

Main Content (Na2S2O5) % ≥

96.5

95.0

Fe (fe)%≤

0.05

0.05

Heavy metal(PB)%≤

0.005

0.01

As (As) %≤

0.0001

----
【Physical Character】:White or yellowish crystalline powder.Relative density 1.4, soluble in water (20 ℃ for 54 g / 100 ml of water;At 100 ℃ for 81.7 g / 100 ml water) acidic aqueous solution, soluble in glycerin, slightly soluble in alcohol.Easy decomposition of be affected with damp be affected with damp, dew easy oxidation air into sodium sulfate and contact with strong acid release sulfur dioxide and generate the corresponding salts, heated to 150 ℃.
【Application】:
Chemical:

It is used for the purification of insurance powder, sulfadimethylpyrimidine analgine, caprolactam, chloroform, phenylsulfone and benzaldehyde.The photographic industry, used as a fixer.The spice industry, used to produce vanillin. Used as an industrial preservative in brewing, rubber coagulant and dechlorination agent after cotton cloth bleaching. Organic intermediates; dyes; leather, used as reducing agents for electroplating, wastewater treatment in oil fields and mineral dressing agents in mines.
industrial:
For printing and dyeing, organic synthesis, printing, tanning, pharmaceutical and other departments;It is used as preservative, bleaching agent and loosening agent in food processing.
As a chemical reagent
(printing and dyeing, photography, etc.), used as a bleach mordant, reducing agent rubber coagulant, also used in organic synthesis of pharmaceuticals and spices.
【Package】:25Kgs/Plastic woven bags;1000kgs/Bag or as requested.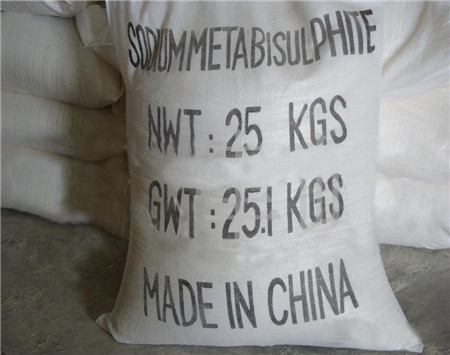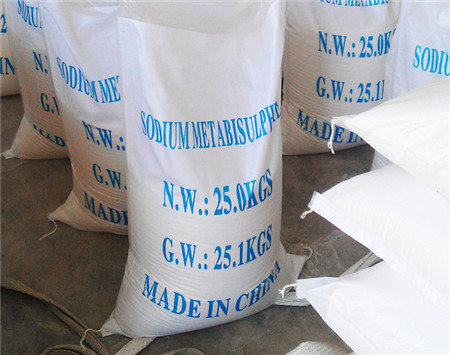 【FAQ】:
1. How do the products transport?
After buying our products, we track products to appointed china port, waiting for loading on board to send to customer's destination port. We have shipping company agent such as ANL, APL, CMA, COSCO, CSAV,CSCL,EMC,HASCO etc or reguested.
2. What is your main products?
Our products mainly include sodium metabisulfite,anhydrous sodium sulfite, sodium thiosulfate pentahydrate, feed/industrial grade zinc oxide, sodium sulfate, zinc sulphur, lithopone,barum sulfate, high purity arsenic metal etc.
3. Can I get the sample?
Yes, sample is free, we pay the express fee according to the location.
4. How long is the delivery time?
Normally it's 7-15 days, depends on shipment time and factory delivery date etc.
5. Can I negotiate the price?
Sure, for the large order, we may give some discount.
6. Can I visit your company?
Of course, you can! We have our factory in Ji Yuan city, Henan province, office in Zhuzhou city, Hunan province. We welcome you to visit us at anytime!
【Certifications】: