Made in china 97% sodium metabisulphite dyestuff factory price
Made in china 97% sodium metabisulphite dyestuff factory price
sante

hunan, china

7-15days

300000T/Year
Made in China Sodium Metabisulphite, 97% min purity, industry grade food grade, cas7681-57-4, widely-uesd chemical additives, for dye industry, rubber solidifying agents, food industry, perfume industry.
Made in china 97% sodium metabisulphite dyestuff factory price
High quality, high purity,own factory low price, quick delivery, free sample, ISO 9001 certified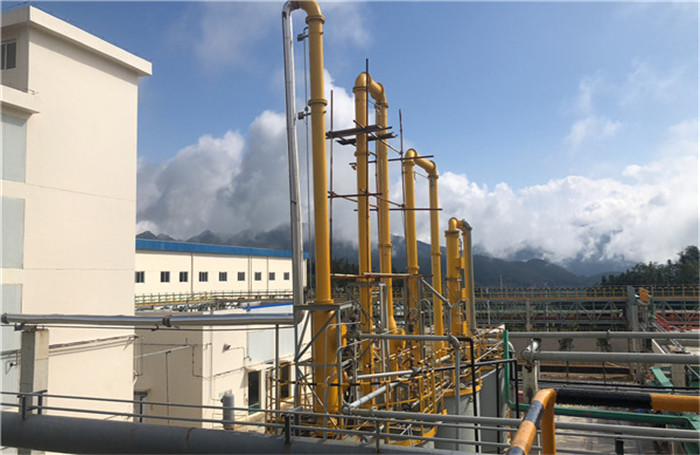 Commodity

name:

Sodium Pyrosulfite

Sodium Metabisulfite

Brand Name:

Xiang Sante

Chemical formula:
Na2S2O5
Classification:

Sulphate

CAS NO.:

7681-57-4

Molecule Weight:

190.1

Other names:

Disodium Disulphite

Purity:

97%

EINECS NO.:

231-673-0

Place of Origin:

Hunan,China(Mainland)

Grade Standard:

Industry Grade,Food Grade.

HS Code:

2832 1000

Appearance:

White crystalline

powder

Application:
dyestuff

Smell:
SO2
Supply quanitity

12000 MT/Month

Condition for

avoiding contact

moist air

Storage&shelf life

Shading and sealing for

preservation

Forbidden

compound:

strong acid,

strong oxidant.

Melting point (℃) :

> 300 (decomposition)

Relative density

(water =1) :

1.48
National Standard :[HG/T2826-2008]


Product Specification:

Item
Specification

High-Class

First-class

Main Content (Na2S2O5) % ≥

96.5

95.0

Fe (fe)%≤

0.05

0.05

Heavy metal(PB)%≤

0.005

0.01

As (As) %≤

0.0001

----
【Physical Character】: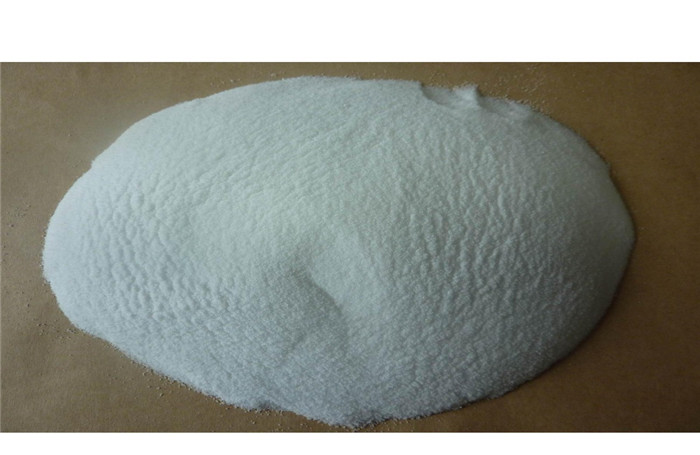 White or yellowish crystalline powder. Relative density 1.4, soluble in water (20 ℃ for 54 g / 100 ml of water;At 100 ℃ for 81.7 g / 100 ml water) acidic aqueous solution, soluble in glycerin, slightly soluble in alcohol. Easy decomposition when being affected with damp, easy oxidation into sodium sulfate in air and contact with strong acid release sulfur dioxide and generate the corresponding salts, heated to 150 ℃.
【Application】:
Industry Grade:
1. Mordant : printing and dyeing industry;
2. Bleeching agent : textile , water treatment,paper pulp,bamboo, timber;
3. Rubber solidifying agent;
4. Perfume Industry
Food Grade:
1. Bleaching agent (e.g.candies ,cake,bamboo shoots)
2. Loosening agent(e.g.bread,cracker)
3. Antiseptic and germicide (e.g.fruit juice ,tinned food ,cereals food)
4. Inhibitor agent (e.g. seafood)
【Package】:25Kgs/Plastic woven bags;1000kgs/Bag or as requested.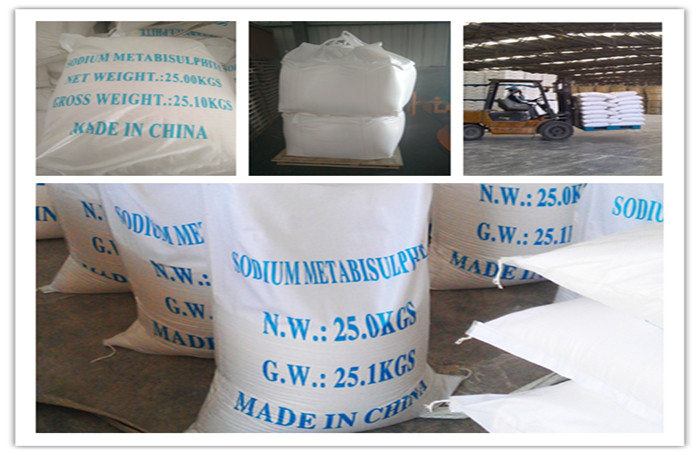 【Safety term】:
In case of contact with eyes, rinse immediately with plenty of water and seek medical advice.
Wear eye / face protection.
If swallowed, seek medical advice immediately and show this container or label.
【Risk term】:
Contact with acids liberates toxic gas.

Risk of serious damage to the eyes.
【Certification】: