Feed grade Zinc Oxide--fertilizer
29-08-2019
Zinc oxide is an inorganic compound used in a number of manufacturing processes. It can be found in rubbers, plastics, ceramics, glass, cement, lubricants, paints, ointments, adhesives, sealants, pigments, foods, batteries, ferrites, fire retardants, and first-aid tapes. It occurs naturally as the mineral zincite, but most zinc oxide is produced synthetically. It is also widely used to treat a variety of other skin conditions, in products such as baby powder and barrier creams to treat diaper rashes, calamine cream, anti-dandruff shampoos, and antiseptic ointments. today we are talking about our ZnO in fertilizer:
Zinc deficiency is one of the most widespread micronutrient deficiencies in crops and pastures worldwide and causes large losses in crop production and crop quality. Zinc oxide is recognized as an essential micronutrient to plants and grains. It can substitute zinc sulphate in most of fertilizers' formula as a source for the essential element zinc. The use of zinc oxide as an inorganic micronutrient fertilizer includes direct application to soils to correct the zinc deficiency, root dipping and seed coating before crop transplant but also as ingredient for foliar applications of zinc. These are widely used, especially with fruit trees and grapevines.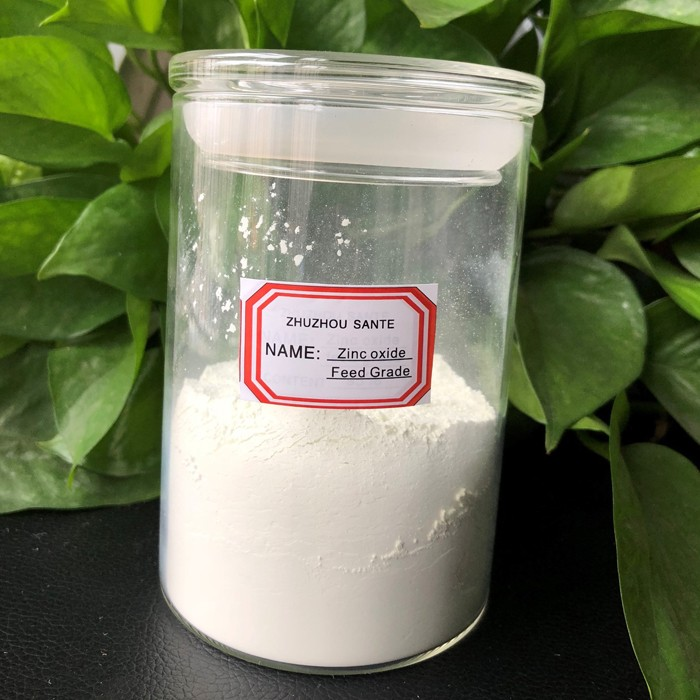 Micronutrient deficiency in soil and the need to produce more food grains on limited arable land are expected to contribute to the progressive growth of general demand in fertilizers. The increasing demand of cereals, fruit & vegetables, and oilseed & pulses is expected to drive the agricultural micronutrients demand, resulting in demand for zinc oxide.
Sante provide feed grade ZnO with high purity, welcome to contact us for any details.